Our passion is travel! We understand the importance of your holiday & are here to help you every step of the way. Our team of travel planners have a wealth of travel experience and offer exceptional service, knowledge & guidance, to help you create the perfect trip.
Managing Director & Travel Planner
Lucy set up Travology Travel in 2020, after working in the travel industry since 1998 straight after leaving school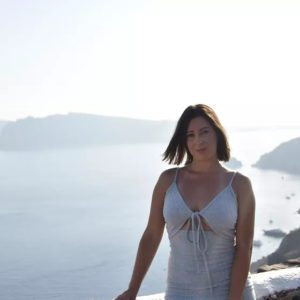 Bernadette has worked in the travel industry for over 18 years and joined us in 2020.
Shelley joined us in 2022 after working in the industry since 2019. 
Yorkshireman Neil has worked in the travel industry for over 18 years and joined us in 2021
Lorna joined us in 2021 after having a break from the travel industry. 
Based in London and originally from the Phillipines, Leila jouned us in 2021 and has a wealth of travel knowledge. 
Tom joined us in 2022 and is passionate about travel, so much so he reached his goal of visiting 30 countries by the time he was 30!
Aisha has a wealth of travel knowledge after starting in the travel industry 20 years ago.   
Jodie joined us in 2023 and loves to plan affordable family adventures.
Kerry has over 30 years experience and also teaches travel and tourism at college. Shannon is currently at Uni studying for a marketing degree. 
Sheffield, South Yorkshire
Donna has a passion for cruising and specialises in various holidays.
Demi specialises in Disneyland Paris but has a wealth of knowledge of all destinations.
Based in Bromsgrove, Ema loves the Caribbean and cruising, and is passionate about all things travel.